Welcome to my HOMEPAGE at FOX CITY
TOM FOX
UNDER CONSTRUCTION - WORK IN PROCESS - FEEL FREE TO READ
REAL PHOTO NOT A STUNT
Click on link below to see me playing Table Tennis at a club with my two cats on my shoulders. I taught both my cats to ride on my shoulders when they were kittens. This was national photo of the week October 2, 2000 at the USA National Table Tennis Association website.
The link is no longer available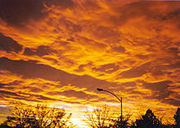 Notifying Visitors of Site Enhancements
Another idea for my home page's text is notifying visitors about the enhancements I put on my site. For example, I want visitors to sign my guestbook or fill out my survey Form E-mailer to answer questions about my site, my business, or my site's topic.
Need some extra help building your site? Here are some topics that may be helpful.
RENAISSANCE MAN
I have lived in many different cities, from small towns to major metros to a foreign country. A list of cities and areas include: the Kansas City Metro, Dallas Metro, El Paso Metro, Los Angeles Metro, Hollywood CA, Little Rock Metro, TiJuana Mexico, and small towns in Missouri, California, and Colorado, I have spent months working in the metros of Albuquerque NM, Norman OK, San Diego CA, and Wichita KS.
I participated in many different sports growing up in a small town in Missouri, football, basketball, baseball, fastpitch softball, track, tennis, and golf. I have high school physical fitness records for skill and speed which have never been broken. I played College Baseball. I have two College degrees, a BS and a MBA. I have in the past been licensed as a CPA in two states. I have personally done major home improvement projects. I have studied two different methods of drama acting and had a bit part in one scene of a movie. I have also studied film making, directing, writing, and comedy. I have studied nutrition and self-healing. I have studied cooking and specialties include, Barbecue, Potatoes, Pizza, Pasta, Asian, some Mexican, and some vegetarian cuisines. I have owned several motorcycles from street bikes to dirt bikes to a road racer. I once took a cross country motorcycle trip from Missouri to Los Angeles CA, and another from TiJuana Mexico 500 miles across the Mexican desert. I played competitive Table Tennis for several years. I played fastpitch softball at a very high level for years.
I have worked in many different types of jobs, service station, various types of laborer, meter reader, sports dept clerk, bookkeeper, various types of salesman, telemarketing, security guard, accountant, business consultant, college professor, and a gov't auditor.
I have many interesting and unique stories from my life experiences.
Behind the Scenes of My Home Page